Choosing the right kids furniture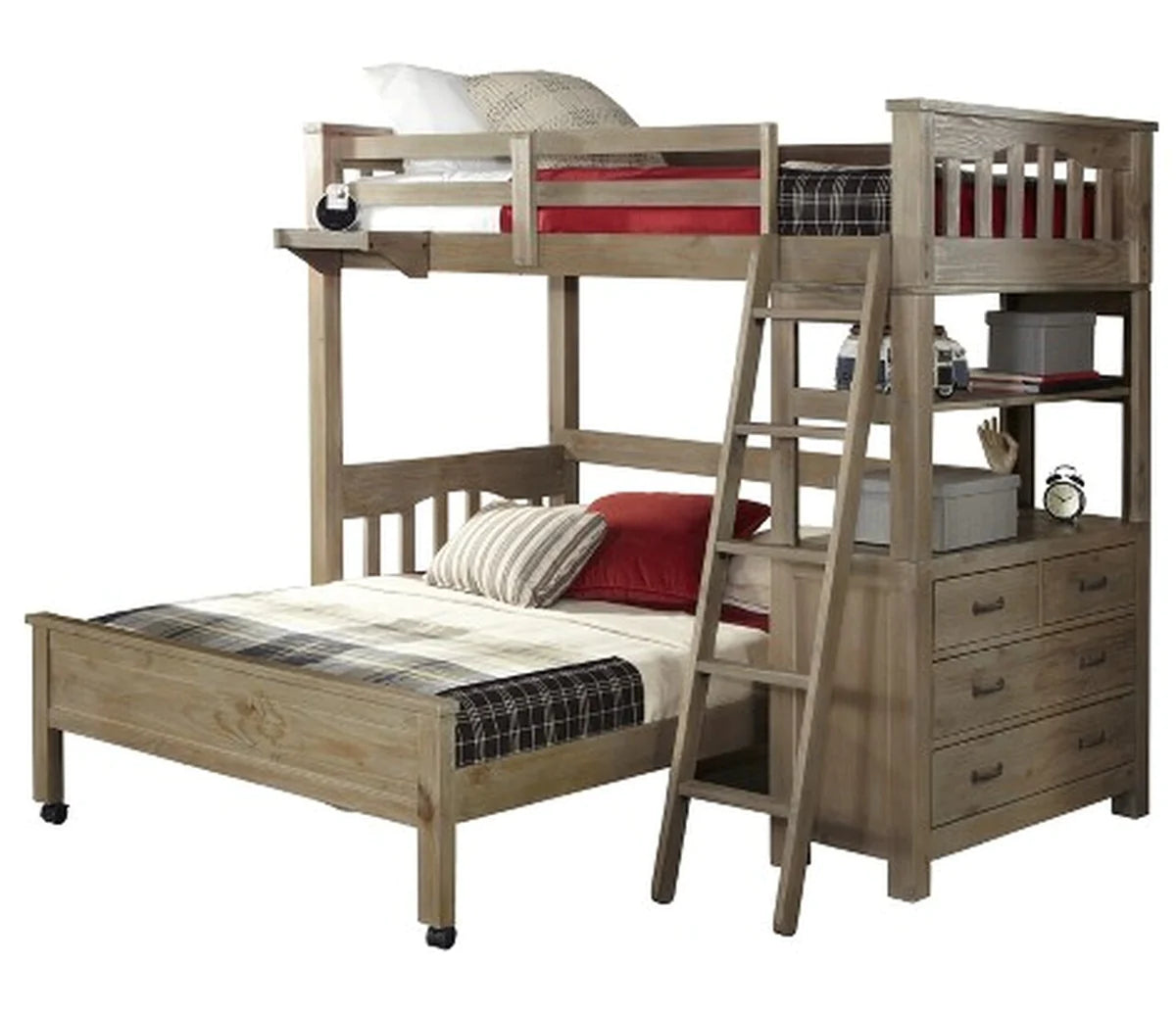 Are you looking to give your kids a cool bed set but still be practical and don't know where to start? 
The first question is to ask yourself what your goals for your kids' bedroom furniture: do you want more storage, more floor space, organization, something that grows with your child into their teens? Then, depending on the space you have to work with, there are many options of kids' bed sets to choose from.
Furniture for Small Spaces
If the room is small you may want to consider space saving bunk beds or loft beds. Both of these take up less space and can accommodate two beds stacked on top of each other. Loft beds can also include storage or a desk, making the perfect blend of sleep and study. 
Kids can be quite messy. Toys thrown about, clothes in piles everywhere. There are storage solutions you can include in your kids' bedroom set so everything has a place. These options range from under bed drawers, dressers, chests and armoires, bookcases, bed-side storage, and so much more. 
Furniture for Teens
As your kids grow up their taste in furniture matures as well. Consider giving them a set that will take them through their adult years. They'll need more storage and probably want something fun but classy. Feminine furniture is softer in appearance while masculine furniture is more rugged looking and square. 
Once you have decided what kind of solutions you're looking for, the bedroom furniture store you visit will be able to show you the perfect kids' bedroom set for your child. Don't forget to add a mattress to complete the experience!
|
Posted on March 27 2023